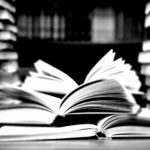 Books
Yes, books are my life. I cherish them and I also write them.
I have written two monographs and co-edited several sociologically focused anthologies related to inequalities in politics and practices of education and working life in Finland and the rest of Europe. During 2013 I co-edited two anthologies related to social justice issues in vocational education and adult education. Just recently I published an anthology related to education, working life and knowledge capitalism. I will publish another anthology soon. It is related to young people, transitions in an era of uncertain times.
Further details of selected books:
My doctoral dissertation Best Before: The Projectisation of Equality Work (Brunila 2009) has been used in several courses at the University of Helsinki.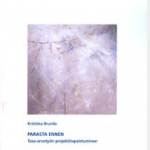 https://www.doria.fi/bitstream/handle/10024/44866/parastae.pdf?sequence=3
In 2009 I was requested by the Ministry of Social Affairs and Health to conduct an independent report for the government's first Equality Report. In the Gender Equality in Higher Education and in Research report, I evaluated the objectives and impacts of gender equality policy at universities and scientific organisations (including the Academy of Finland). The report also examined the resulting measures in regard to higher education, teacher education, science and research policy, and women's studies. Moreover, I put forward proposals for guidelines for promoting gender equality in higher education (universities and polytechnics) and science policy.
The report has been used in several courses in different universities.
http://www.stm.fi/julkaisut/nayta/-/_julkaisu/1482802
The Difficult but Doable: Good Practices in Equality Work (Brunila, Heikkinen & Hynninen 2005) handbook providing interdisciplinary analysis of gender equality work in Finland since the 1970s, received excellent feedback from various places.
http://www.kajaaninyliopistokeskus.oulu.fi/proj/womenit/difficult_but_doable.pdf
Together with Dr. Katariina Hakala and Dr. Antti Teittinen from the Finnish Association on Intellectual and Developmental Disabilities (FAIDD) and Professor Elina Lahelma, I edited an anthology entitled Educating a WorkerCitizen – Vocational Education and Societal Differences (Gaudeamus). This anthology represents new and multiple perspectives related to social justice in policies and practices of vocational education by acknowledging several societal differences (such as age, gender, cultural background, criminal background, sexual orientation and disabilities). It has got very positive feedback and reviews from several places.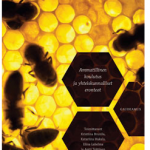 http://www.gaudeamus.fi/brunila-ammatillinen/
Dr. Ulpukka Isopahkala-Bouret and I edited the 51st Adult Education yearbook anthology, entitled The Power of Marginal! (Adult Education Research Society and KVS Foundation). This anthology presents a new, much-needed way to analyse marginal and marginality by acknowledging power and agency perspectives in the adult education context.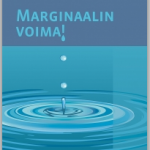 http://www.kansanvalistusseura.fi/fi/kauppa/tuote/uutuudet/JV0051/marginaalin-voima-aikuiskasvatuksen-51-vuosikirja
Currently I am editing an anthology related to Knowledge Capitalism (Adult Education yearbook anthology) together with Dr. Heikki Pasanen and Dr. Jussi Onnismaa.
As a member of the ESREA's editing group of Adult Education Book Series by Sense Publishers I've been editing several books. The first anthology regarding policies of adults education is already in process.
See further details about ESREA:
 In process (will be published in the Autumn 2015):
Youth on the Move – a new book with critical perspectives related to school to work transitions!
Brief summary
'Youth on the move – Youth Transitions in International and Critical Perspectives' add­ress­es one of the most urgent social problems today – that of the extended and uncertain transitions from school to work and higher education, and how they shape the interests of young adults, including those outside of education and work. The book combines perspectives from policies and practices, as well as from young people themselves.  It critically examines the 'transition machinery' that has emerged to manage students, trainees and young job-seekers and consists of various education and training measures, projects and schemes. When lack of education and unemployment are treated as individu­al problems, personal or identity issues, the solutions are likewise individualised. The book also shows how youth transitions are intertwined with and shaped by social differences; they are for example related to gender, health, social class, disability and ethnicity, but also to geographical location.