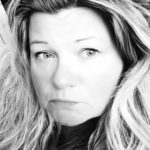 "Awards…Well, I am actually very proud of these first two awards below because they have been granted to me by our students.. And our students are bold and bright."
Adult Educator of the Year 2011 for the significant work in promoting diverse voices in adult education and for promoting equality perspectives in Finland (Vuoden Aikuiskouluttaja 2011) Guild of Adult Education, University of Helsinki.
Award of (highest) Academic Medal 2012 for significant work e.g. in promoting intensive co-operation and collectivity between students and researchers in the Faculty of Behavioural Sciences.(Tiedekuntajärjestön ansiomerkkinauha tiedekunnan kultaisella tunnusmerkillä) Condus, Faculty of Behavioural Sciences Student Organisation, University of Helsinki.
The third award I got this year enables me to develop teaching around critical thinking in the Academy:
A Founding Member of the Teachers' Academy, University of Helsinki 2013 Diploma for being an expert in one's own discipline, for being interested in learning outcomes of students, for disseminating knowledge, skills and expertise as well as being and active member in academic community in terms of enhancing the quality of teaching and learning (Rector of the University of Helsinki).
Please see more info of Teachers' Academy:
http://www.helsinki.fi/opettajienakatemia/2013.html
Because of the funding I got alongside this Diploma we conducted an international and multidisciplinary workshop 'Bringing Critical Thinkint into Life in the Academia' with my colleaques. Please see further details in 'Teaching'-section.
With the funding I also supported several events focusing on inequalities in teaching and research.